METALLIC SILVER Shampoo for lightned and white hair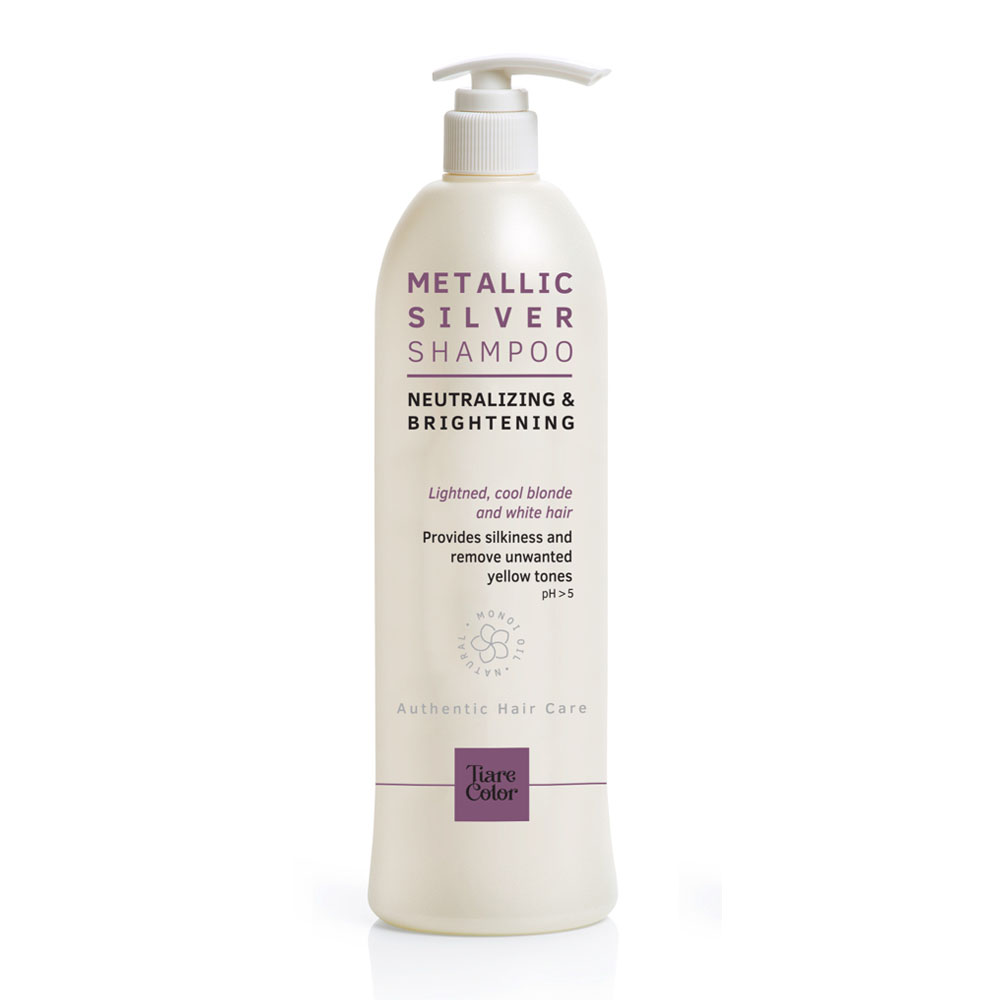 Size: 1000 ml
Its formula with a natural extract of Wheat germ enriched with vitamin E has powerful antioxidant properties. Gives hair softness, silkiness and shine. It removes unwanted yellow tones of the hair and has an antistatic effect.
Use: apply to wet hair and massage until foam, leave up to 5 minutes. Rinse thoroughly with water. Repeat as necessary.
Precautions: use gloves and follow the instructions for use, carefully read the product label. Do not mix it with other products that are not recommended by the manufacturer. Keep out of the reach of children. In case of accidental contact with eyes, rinse immediately with plenty of water. When using contact lenses - remove them before washing your eyes. If irritation persists, consult a doctor.
SENSITIVE Shampoo for sensitive scalp and hair
CASHMERE All hair types hair conditioning cream
CHROMATIC CARE for colored hair
VITAL Strengthening shampoo for weak hair tend to hair loss
ARCHITECT CARE for damaged hair