CHROMATIC CARE for colored hair
CHROMATIC Conditioning cream for colored and highlighted hair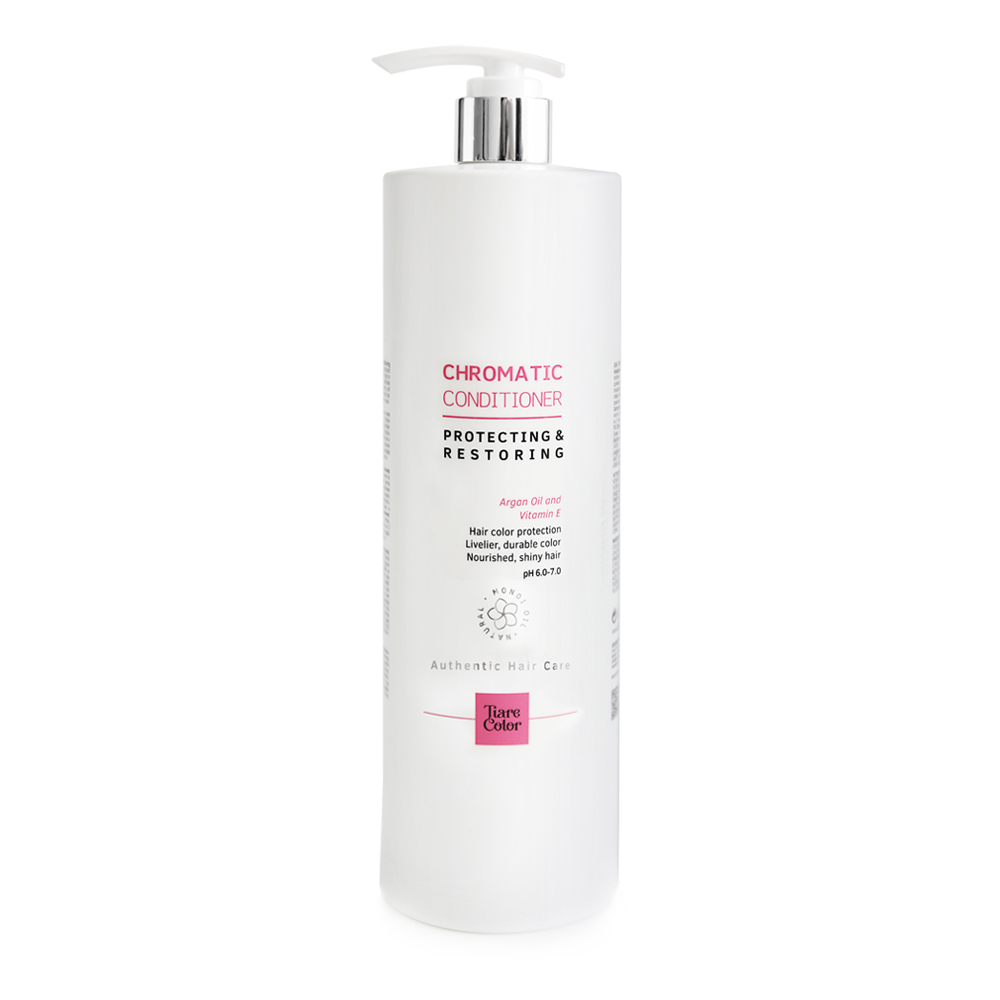 Size: 1000 ml
The harmonious combination of Argan oil, Tahitian gardenia extract and Vitamin E are rich in antioxidants and unsaturated fatty acids, actively takes care of maintaining the hair color more durable and vibrant; protects it from adverse environmental effects. Provides deep hydration and nutrition of the hair structure. Detangling, gives hair elasticity, silkiness and shine.
Use:
1. With rinsing for conditioning and regenerating. Apply on damp hair, leave for few minutes. Rinse thoroughly with warm water.
2. Leave-in- detangling, nutrition and protection. Apply on a clean, slightly damp hair, a small amount of the product (approximately 3 ml. for medium-length hair) and spread from the middle of the hair to the ends, comb it. Do not rinse.
CHROMATIC Shampoo for colored hair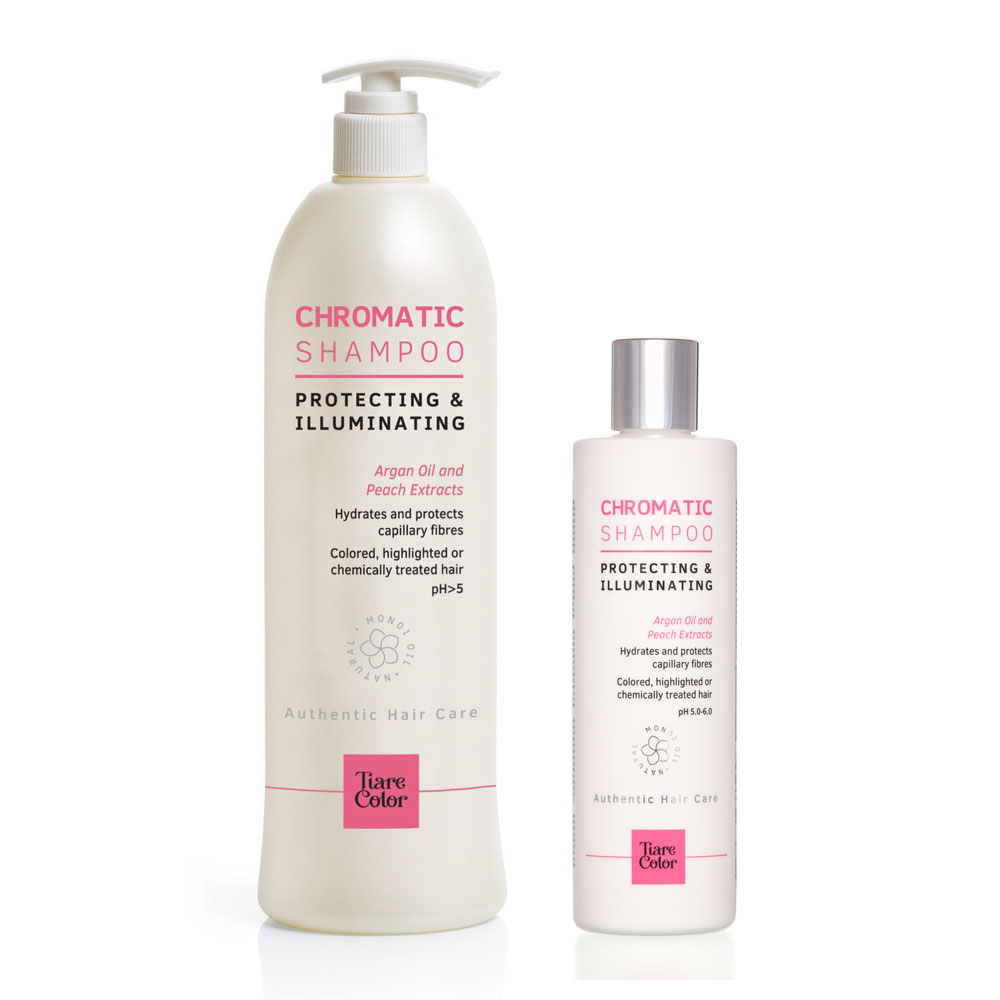 Size: 1000 ml
A perfect cocktail of Peach Extracts, Tahitian Gardenia Flowers and Sunflower Seeds in combination with Argan oil gently cleanses the scalp and hair, saturates them with useful microelements, moisturizes, nourishes and protects the hair from adverse effects of external factors. Helps to preserve the color of dyed hair and prevents its further washing out, gives shine and elasticity.
Use: apply the necessary amount of shampoo to damp scalp, massaging until foam appears. Rinse with warm water. Repeat as necessary.
SENSITIVE Shampoo for sensitive scalp and hair
CASHMERE All hair types hair conditioning cream
METALLIC SILVER Shampoo for lightned, cool blonde and white hair
VITAL Strengthening shampoo for weak hair tend to hair loss
ARCHITECT CARE for damaged hair