ARCHITECT CARE for dry and damaged hair
ARCHITECT Repairing shampoo for dry and damaged hair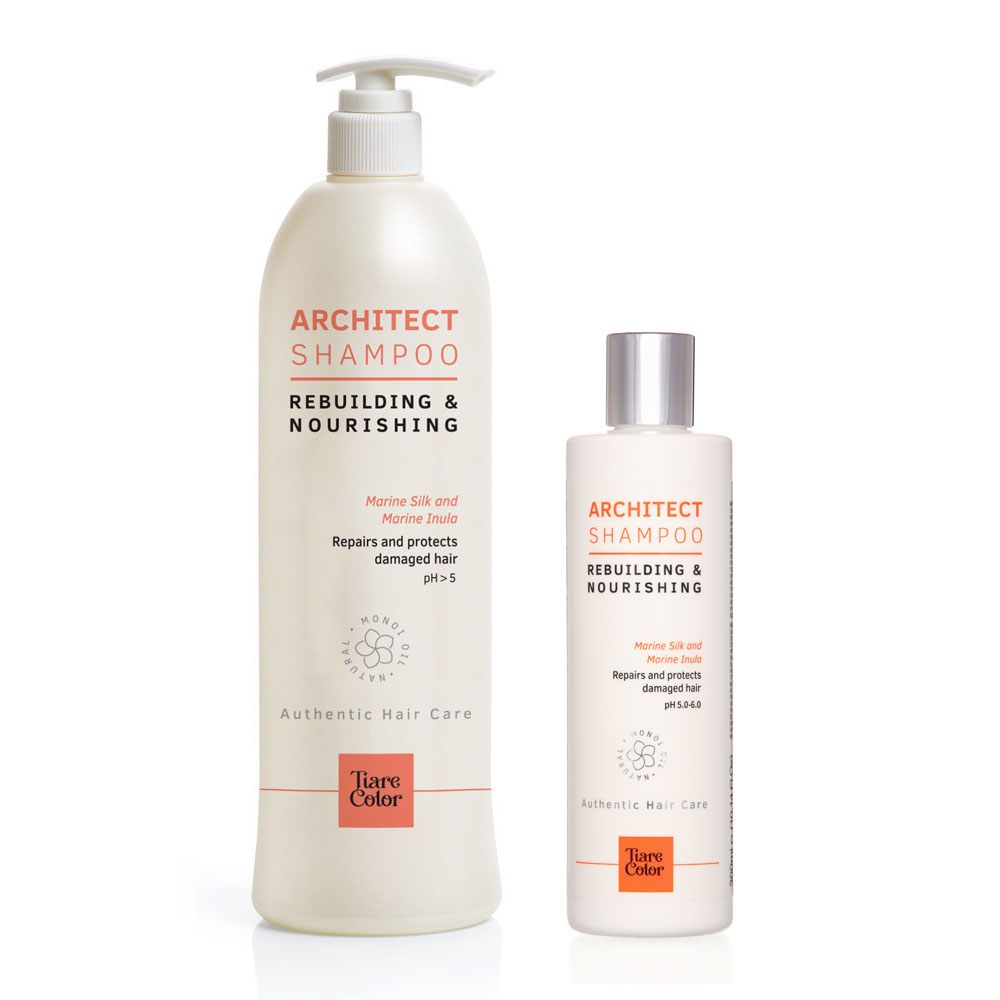 Size: 300 ml, 1000 ml
A balanced antioxidant complex of seaweed, minerals, Tahitian gardenia and Inula extracts, provides delicate cleansing of the scalp and intensive reconstruction of damaged hair structure. Nourishes and moisturizes, gives hair shine and silkiness. It has anti-inflammatory properties.
Use: apply the required amount of shampoo, massaging until foam appears. Rinse with warm water. Repeat as necessary.
ARCHITECT Deep repairing mask for damaged hair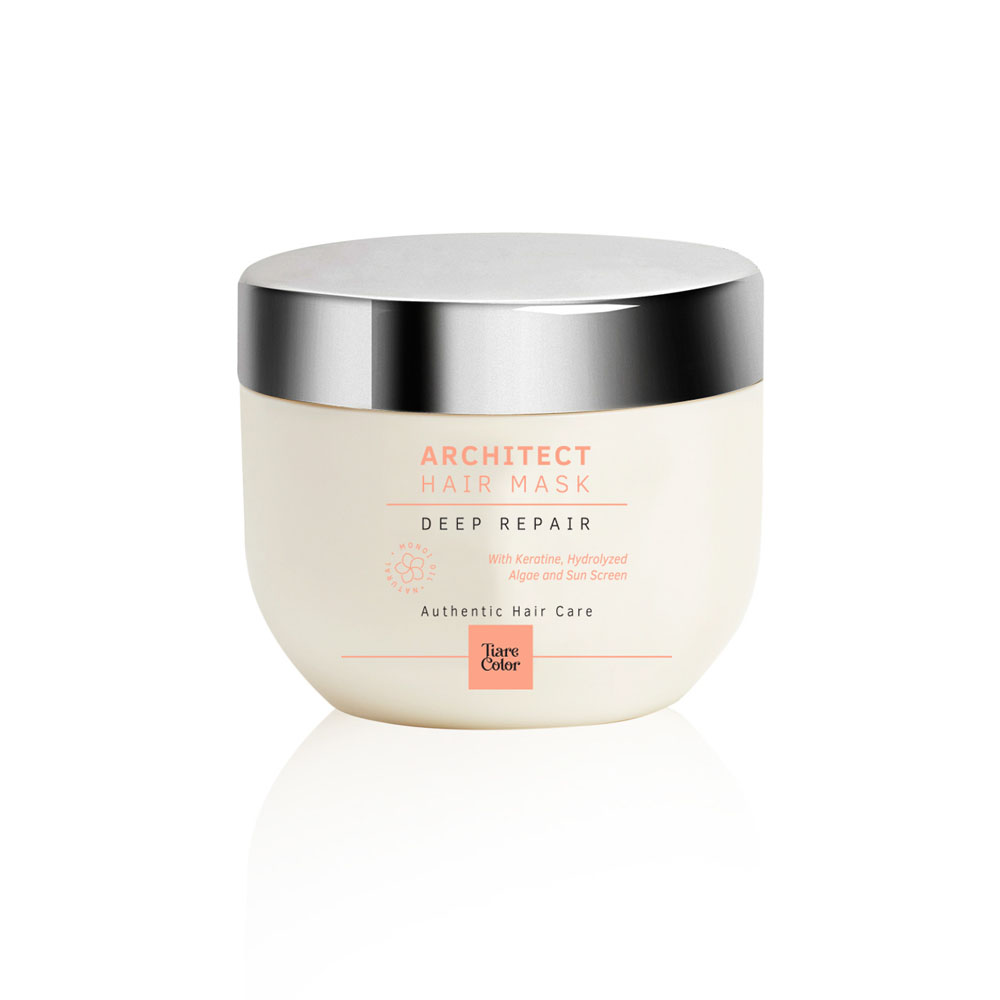 Size: 500 ml
The unique synergy of seaweed carefully restores the structure of damaged hair, gives it density, incredible shine and elasticity. The special notes of Tahitian gardenia flowers envelop the hair with exquisite plume.
Use: apply to damp hair, leave for 3-5 minutes. Rinse thoroughly with warm water.
SENSITIVE Shampoo for sensitive scalp and hair
CASHMERE All hair types hair conditioning cream
METALLIC SILVER Shampoo for lightned, cool blonde and white hair
CHROMATIC CARE for colored hair
VITAL Strengthening shampoo for weak hair tend to hair loss