INSTANT GEL HAND SANITISER WITH ALOE VERA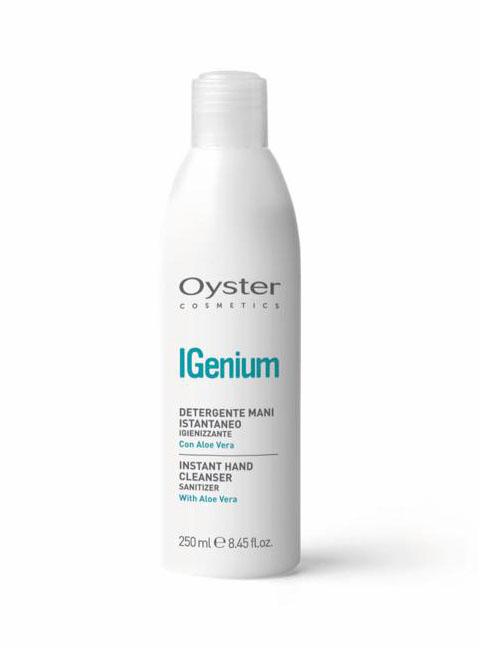 Size: 250 ml
Ideal for sanitising hands on the go when there is no soap and water available.
USE: Apply a small amount of product to dry hands, rub in until completely absorbed. Do not rinse hands.
WARNINGS: Keep out of reach of children. Do not swallow. Avoid contact with the eyes. In
the case of contact, rinse immediately with water. Alcohol 70%.
Made in Italy
HYDROALCHOHOLIC CLEANSING HANDS GEL
HAND CLEANSING GEL, INSTANT SANITIZER